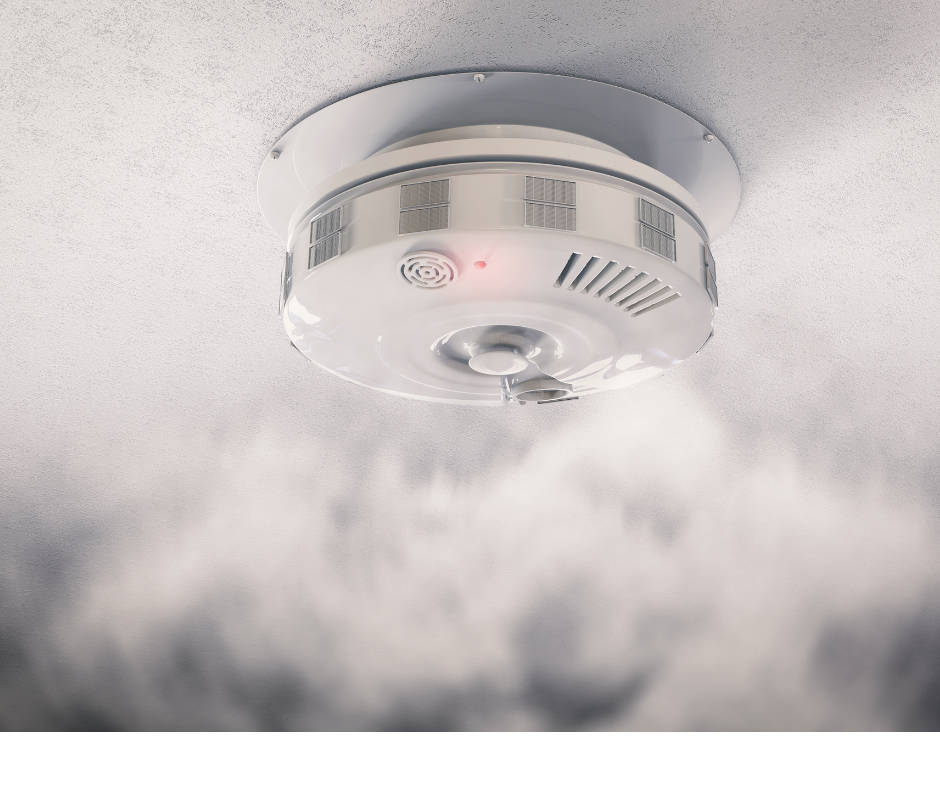 Growing population, rising hostilities, inhospitable surrounding are the harsh realities of today's world. That's why we take safety and protection so seriously. We innovate and collaborate with companies, manufacturers and specialized consultants to provide building solutions in these highly challenging environment; facilities ought to be well prepared, equipped with life-safety systems and capable of communicating quickly and effectively in the event of an emergency.
Fire Detection and Alarm Systems: These are designed to discover fires early in their development when time will still be available for the safe evacuation of occupants. Early detection also plays a significant role in protecting the safety of emergency response personnel. Property loss can be reduced and downtime for the operation minimized through early detection because control efforts are started while the fire is still small. Most alarm systems provide information to emergency responders on the location of the fire, speeding the process of fire control.
Gas Detection and Alarm Systems: Gas detection systems are designed to provide an early warning indication that toxic or combustible gases may be present. Basic systems include one or more gas detectors, a centralized controller with user interface and local or remote warning strobe lights or warning horns.
Water leak Detection and Alarm System: Water sensors detect and prevent excess moisture and flooding caused by broken pipes and faulty appliances. A leak detection system is made of sensors, shut-off valves and a centralized hub. The sensors are placed in areas where leaks are common, such as near faucets and beneath water heaters.
Temperature Monitoring and Alarm System: These are designed for use in hospitals, laboratories, pharmaceutical facilities and other critical temperature monitoring areas. Also, these units can be used to monitor a single temperature location or expanded to include hundreds of locations by adding additional transmitters. These units record both ambient temperature and humidity.
Air Quality/ Flow Monitoring and Alarm System: this ensures that air-flows for a particular hazardous area (both gas and dusts) are maintained to ensure zoning for that particular area is sustained. Depending upon the process, back- up ventilation (duty / standby fans) can be provided together with, battery backup for alarm system, and / or UPS for ventilation system. Integrated systems with PLC control, HMI operator interface and UPS have been provided.
Humidity Monitoring and Alarm System: The right environmental monitoring solution gives you the confidence that your temperatures are remaining in spec, and that if variations occur, you can quickly respond to protect your assets. With continuous monitoring and real-time alerts, you can track humidity fluctuations in specific locations or identify recurring excursions throughout time to prevent costly failures.
Electrical Power Detection and Alarm System: The Electrical theft detection system will ideally be installed as part of a DA system which is a means to automatically manage some of the functions required in a distribution system like monitoring, data acquisition, fault detection and remote operation.
Co2 Monitoring and Alarm System: The CO2Meter CO 2  Storage Safety Alarm is designed to protect people who work near carbon dioxide stored in closets or confined spaces. At high levels, CO 2  can result in problems ranging from headaches and fatigue to asphyxiation and even death.
Clean Room Monitoring and Alarm System: This ensures that a clean room maintains the ideal environmental conditions required by strict standards. Clean rooms are vital for industries involved in healthcare, pharmaceuticals, and aerospace, as well as for businesses that manufacture medical devices and microelectronics.
Nurse Call System: This is a system design for hospitals and nursing homes. It allows patients in health care settings to alert a nurse or other health care staff member remotely of their need for help. When the button is pressed, a signal alerts staff at the nurse's station, and usually, a nurse or nurse assistant responds to such a call.