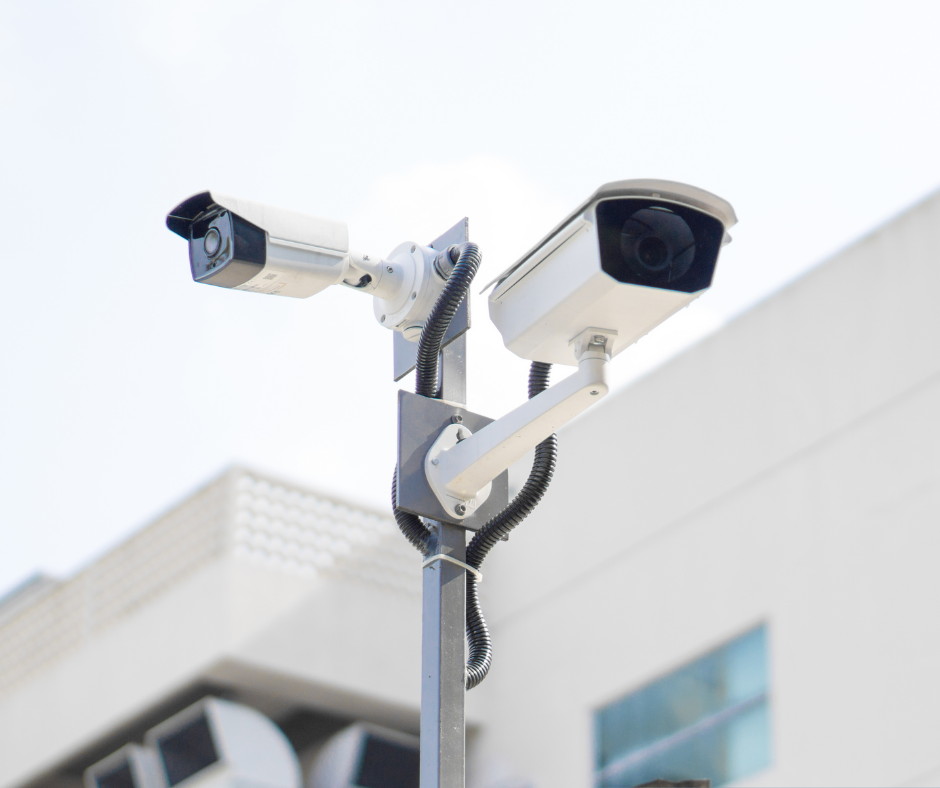 Security is everyone's desire so we have made it our mission to provide systems to meet this need.
With decades of experience in design, installation and project management, we are one of the most experienced and respected ELV and security installation companies, operating in West Africa.
CCTV Systems: Video surveillance provides increased site security with a visual overview of what is happening at your premises. A camera system can offer an increased sense of security and reassurance that your premises are protected. In the case of an attempted breach, video footage will provide you with evidence and possible identification. Video cameras can also act as an effective deterrent against potential security violations.
Access Control Systems: This enables you to control who has access to your building. Locks and keys also allow you to secure your building, but when keys are lost or stolen, the inconvenience and expense of changing locks and re-issuing keys can be considerable. Keys may also be copied, creating more security risks.Once an access control system is installed, all doors controlled by the system will automatically lock when the door is closed. Anyone without a PIN or access token is unable to enter. If necessary, doors can be set to unlock during a designated time frame.Access control also offers flexible control over users' access rights. For example, all staff can gain access through the main door of a building, but access to internal areas may be restricted to those who have a specific need to be there. Access may also be restricted by time, only granting access to particular users at certain times of day or night.
Intrusion Detection Systems: An intrusion detection system (IDS) is a device, or software application that monitors a network or systems for malicious activity or policy violations. Any intrusion activity or violation is typically reported either to an administrator or collected centrally using a security information and event management (SIEM) system. A SIEM system combines outputs from multiple sources and uses alarm filtering techniques to distinguish malicious activity from false alarms.
Security Central Control and Monitoring Rooms PA/BGM Systems: Central monitoring of a CCTV feed is the ideal security solution for off shifts and restricted access areas. Cameras can be watched constantly or on movement-activated watch – where the agent on duty is alerted only if the movement is detected in an area where there should not be any, creating an even greater savings on your security services.
Audio Visual Systems: Audiovisual is electronic media possessing both a sound and a visual component, such as slide-tape presentations, films, television programs, corporate conferencing, church services and live theatre productions. Audiovisual service providers frequently offer web streaming, video conferencing and live broadcast services. Computer-based audiovisual equipment is often used in education, with many schools and universities installing projection equipment and using interactive whiteboard technology.
SMATV /IPTV Systems- Satellite Master Antenna Television (SMATV) refers to a system that uses multiple satellite and broadcast signals to create a single integrated cable signal for distribution to a cabling network. The advantage of the SMATV is that all homes in the community-building can share the installed satellite antenna eliminating the need for a separate one for each user. It allows you to customize your programming according to your audience's needs and desires.
Automatic Doors Systems- This powers doors to open automatically, usually by sensing an approaching person. They can have weight sensors under the floor in the approach to the door or they can have motion sensors placed above the doors to sense approaching users.